Exquisitely Chic Parisian Apartments
Around 1853, Baron Georges-Eugène Haussmann got to work on what is arguably the most successful — and most admired — renovation project of all time: a comprehensive overhaul of the streets, parks and buildings of Paris. After all, he is the man who untangled the city's original medieval footprint, called for a vast annexation of surrounding suburbs and unfurled wide boulevards in tidy lines across the city. Haussmann also played an integral role in shaping the architectural profile of Paris. The city's glorious, distinctive residential buildings were built to Haussmannian specifications: large (often whole-block), stone-faced, five-floor structures marked by the perfect alignment and symmetry of their balconies, windows and mansard roofs. Inside, the spacious apartments featured equally elegant architectural flourishes: high ceilings, parquet flooring, floor-length windows and intricate wood and plasterwork.
In addition to being incredibly sought-after by homeowners, these details form the archetypal image of a Parisian apartment. At a time of year when French festivities of all types — Bastille Day! The Tour de France! Haute Couture Fashion Week! — converge, we've assembled a gallery of images that highlight the versatility and timeless chic of the classic Paris apartment. Below, see some of the crème-de-la-crème of Parisian interior design.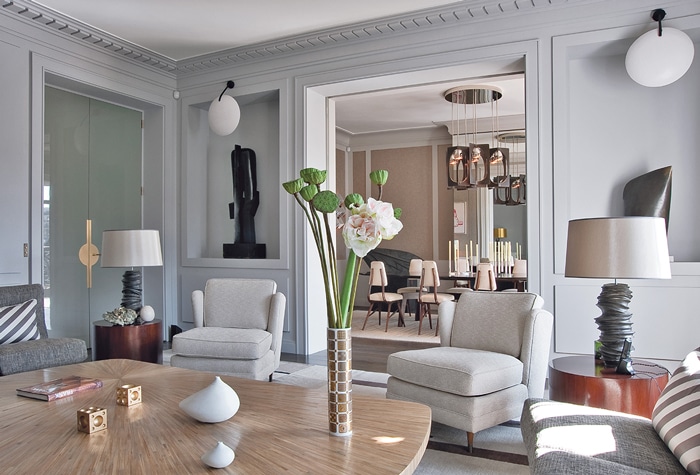 Architect and designer Jean-Louis Denoit calls the living room of this Paris pied-à-terre an "ode to gray." Image by Xavier Bejot, courtesy of Rizzoli.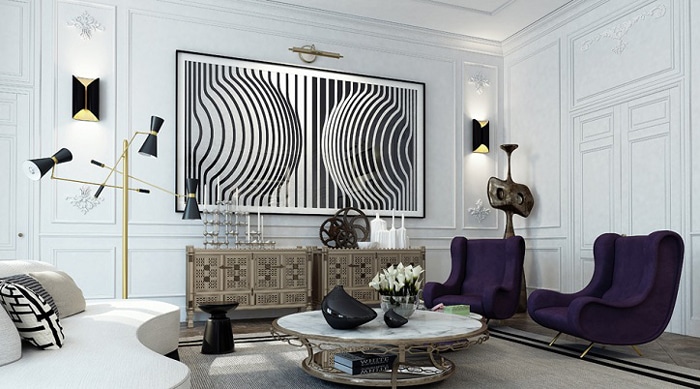 The Israeli design firm Ando Studio mixed French Modern, Op-Art and Industrial pieces for this eclectic-yet-elegant St. Germain sitting room.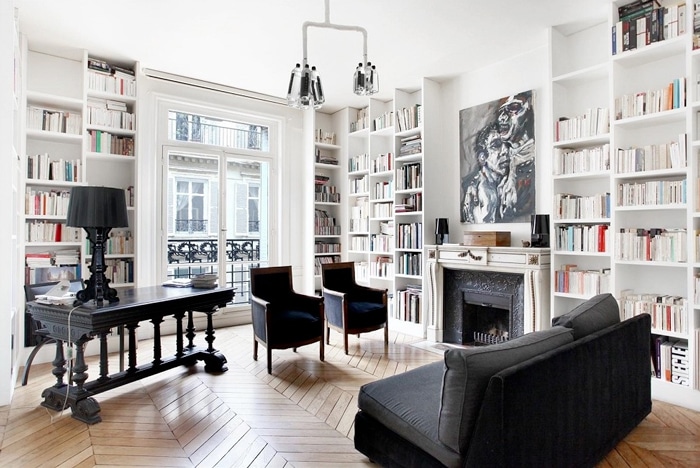 Classic Parisian touches — chevron floors, a wrought-iron balcony — are offset by more contemporary elements, like a Ferruccio Laviani lamp, in this stunning library.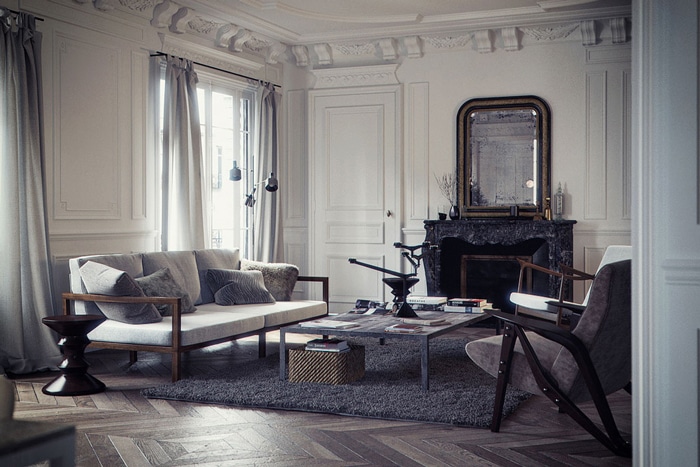 A traditional Haussmannian interior, updated with a moody, gray palette and plush textiles by designer Bertrand Benoit.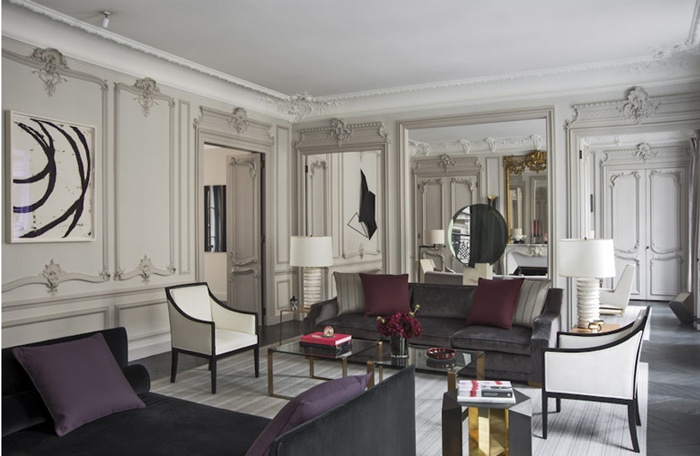 Design duo Champeau & Wilde added gilded, glamorous accents to this airy abode in the Nouvelle Athènes neighborhood of Paris. A gray velvet sofa perfectly complements the space's exquisite point de hongrieparquet floors.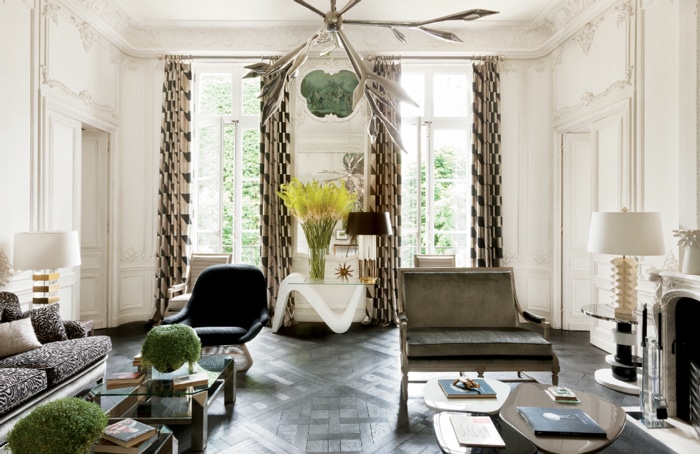 In the Paris home of Lauren Santo Domingo, legendary interior designer François Catroux used a mix of elements — like a chrome Herve van der Straeten chandelier — to telegraph "a mixture of grandeur and bohemian style."